TEHRAN (FNA)- Iranian Deputy Foreign Minister Seyed Abbas Araqchi in separate meetings with his Afghan counterpart Mirveis Naab and Afghanistan's National Security Adviser Hamdollah Moheb on Saturday discussed bilateral ties and peace talks between Kabul and Taliban.
According to ashoora reporting from farsnews:
Araqchi and Naab in their meeting in Kabul conferred on peace talks and Iran's role in the creation of a regional consensus on the political and security situation of Afghanistan as well as expansion of political, economic and trade relations between the two countries.
They also exchanged views on issues related to the comprehensive document for cooperation.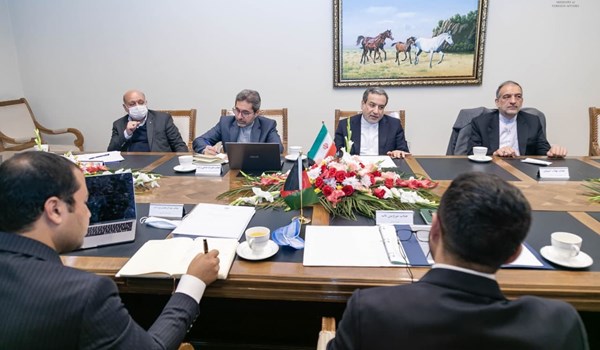 Araqchi, for his part, condemned the rocket attacks in Afghanistan on Saturday which killed and wounded several people, and expressed the hope that the comprehensive document for long-term mutual cooperation would be finalized and signed soon.
In the meeting, Naab appreciated Iran for hosting Afghan refugees and supporting the peace talks, congratulating the two countries on inauguration of Khaf-Herat railway.
Also, Araqchi and Moheb in their Saturday meeting, discussed issues related to peace and security.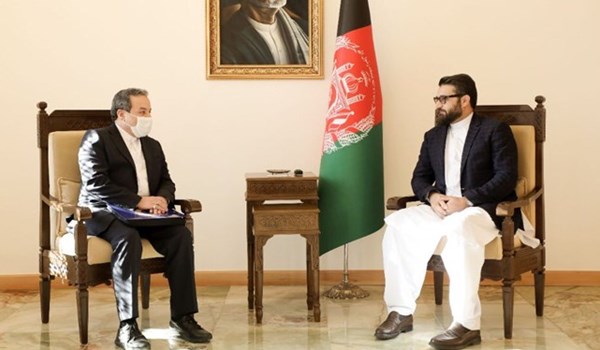 During the meeting, Araqchi underlined Iran's support for the government, the democratic republic and constitution of Afghanistan.
The inauguration ceremony of Khaf-Herat railway was held in a video-conference participated by Iranian President Hassan Rouhani and his Afghan counterpart Ashraf Ghani on Thursday.
The 225-km Khaf-Herat railroad project has the capacity of transferring six million tons of goods and one million passengers a year.